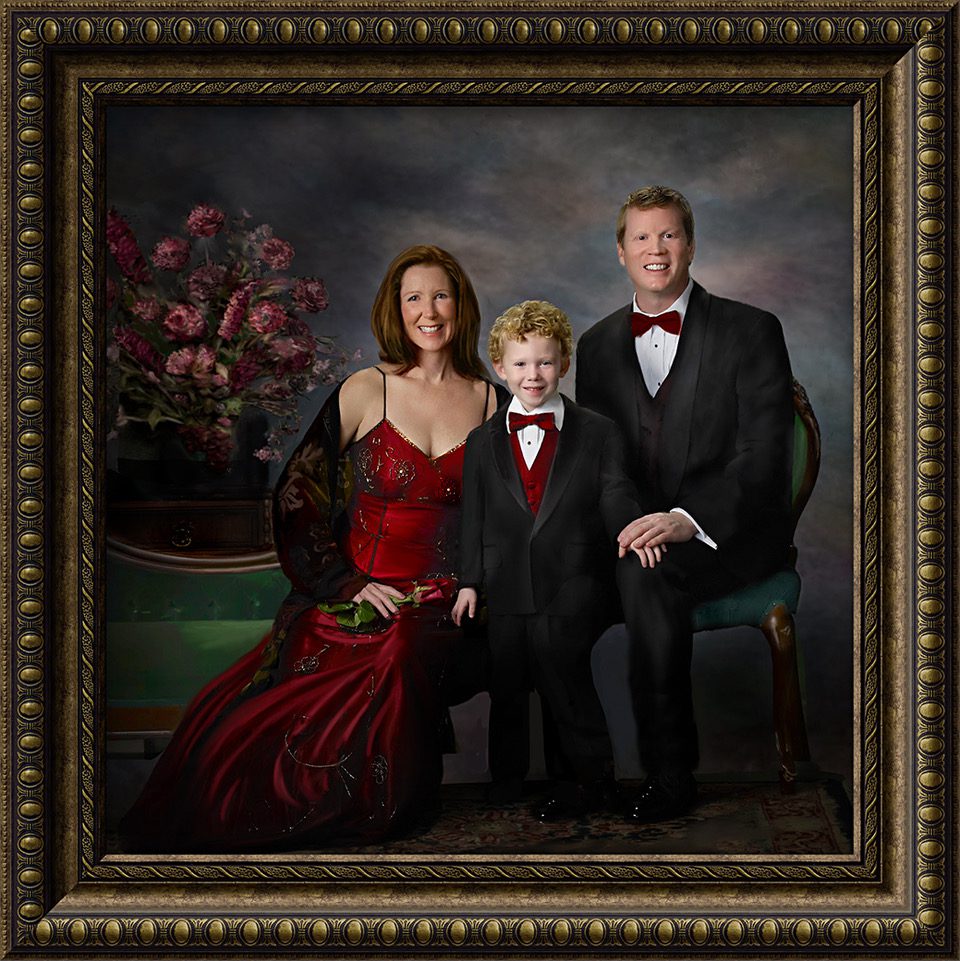 Sarah Musumeci
StudioPolicies
Our fine art portraits glorify the homes of many New England families! We DESIGN, CREATE, CAPTURE, and PERFECT your priceless FAMILY HEIRLOOMS. These elegant portraits will be admired and handed down for future generations to enjoy. But we need to PLAN, and this is our specialty!! Before we even begin to think 'cameras and action', we talk everything through, so there are no surprises during the entire process. Set up a meeting with me, "a consultation", to talk it all through and we will create a powerful strategy to create some stunning photos of your family!
At the studio session we will direct you at EVERY step, all while having some fun along the way. We help you with EVERYTHING!  The session will usually take about one - to one- and one‑half hours.
Before we capture our portraits, it is important for us to have our 'consultation session'. Generally one or both parents (or grandparents?) are present. The meeting is low key and quite simple. But this is our day to plan for the big day in a few weeks. Sometime during the session, we try to decide on a Studio Session date.
A RESERVATION for the Studio Session IS NECESSARY - Studio 'sessions" are only honored by a confirmed appointment. Call the studio to make a reservation, or we can decide at the consultation.
WE DO NOT CHARGE FOR studio or phone CONSULTATIONS, studio PHOTOGRAPHY SESSIONS, or the PORTRAIT REVIEW SESSION, where we go over the portraits, and you make your choises.  ALL is complimentary. 
The Viewing - Selection Meeting
Within a week or ten days after the studio session, we have a shorter meeting where you get to view, discuss, choose, and commission any portraits or artwork (paintings). It is an exciting day because you finally get to see the portraits! And yes ladies, (and gentlemen) we can help you with the excess Covid 10-15 pounds - if you request. It is part of our complimentary but sophisticated editing process. No one will know but us. Promise.
We want all who will be part of the selection process, to attend the selection meeting. We can not  hold the session unless the responsible members are both present. Our staff cannot make any exceptions to this policy. Please refrain from bringing young children to this session as they may well distract you.
Our fine art printed portraits are one of a kind and of the highest quality and archival masterpieces you will find. We specialize in this! All work from our studio is protected under copyright.
And last of all,  please refrain from taking your own pictures or videos at the studio, including cell phone photographs or videos.
Thank you!  See you at the      studio!