A family can be defined as a 75-year-old mom and her 50-year-old daughter. Or it can be a Mom and Dad with four children! Or a couple of any age!
When was the last time you had a fine art portrait lovingly created for you, of you and your spouse, or of you both with the ones you love and hold dear? Today's busy lifestyle keeps us running, but don't forget to make time to capture the memories that will be cherished for years to come!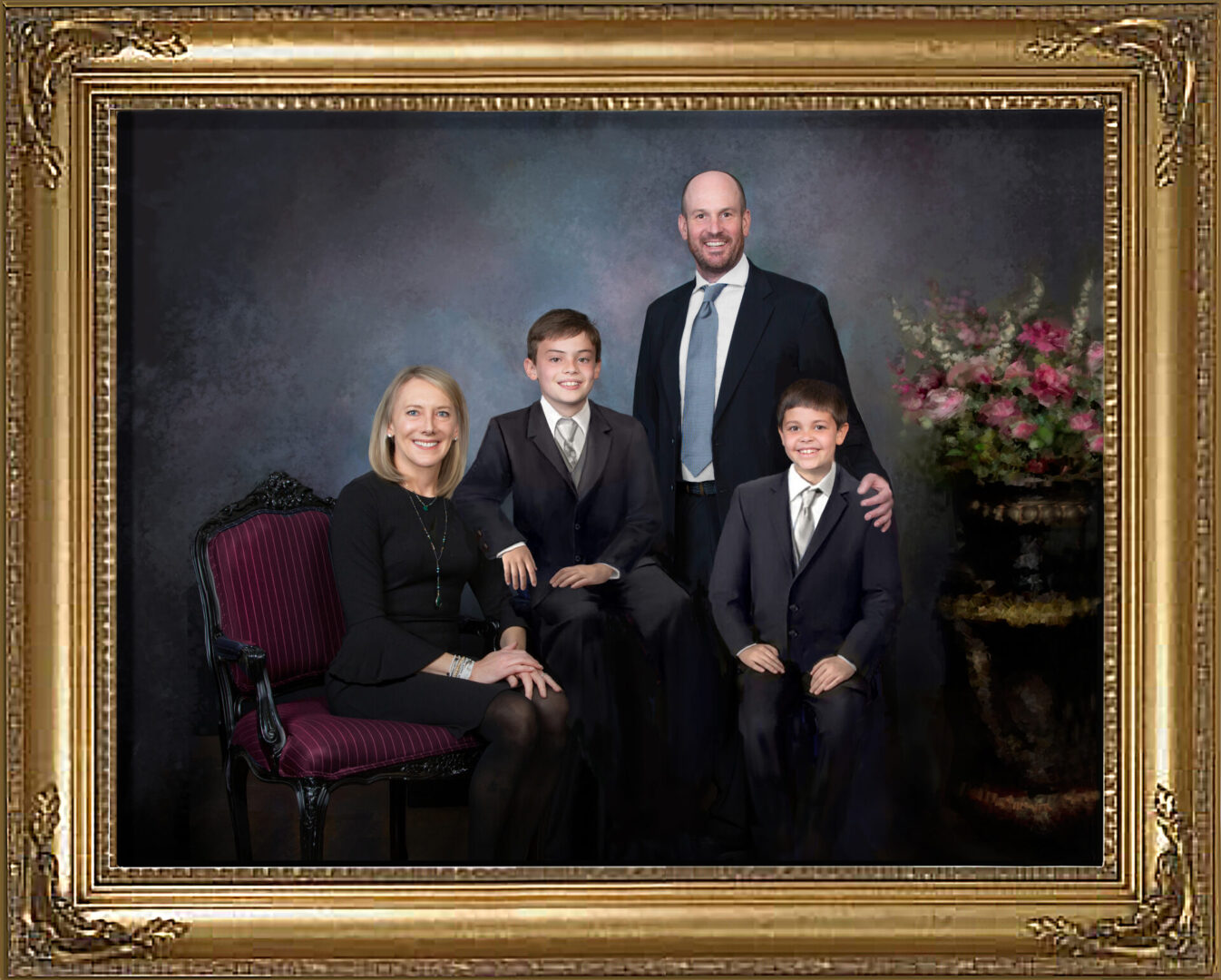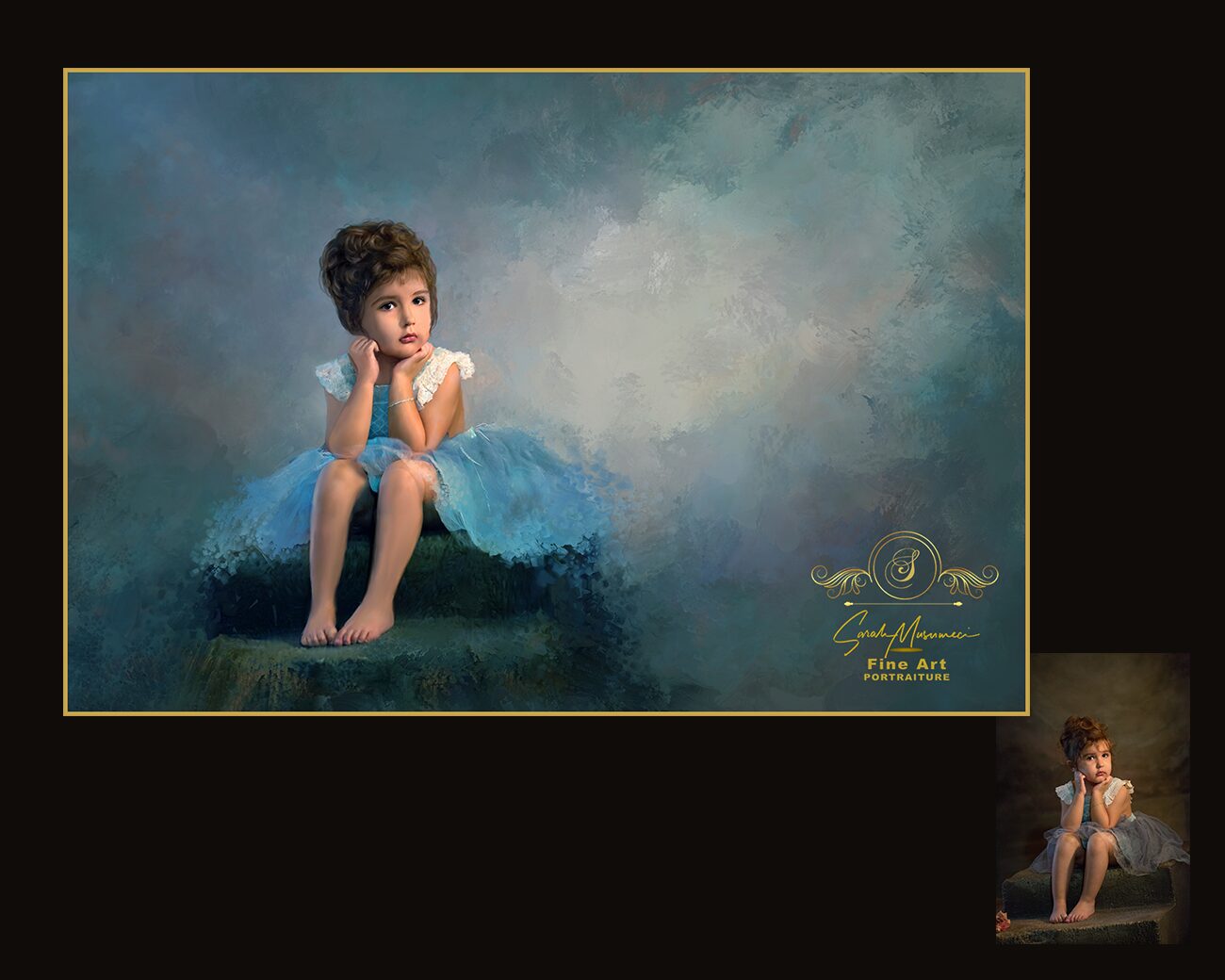 Children are the light of our lives! But they change quickly! It is so important to preserve your memories of them with more than just snapshots from your cell phone (which sadly, too often do not end up in prints)!
Creating legacy-worthy portraits of and with your children and family is my only mission. Items that will be proudly displayed on your walls, and eventually your children's walls, to be cherished for generations.
I offer fine art portraiture, as well as painted children's portraits. The possibilities are limitless!
Does this sound like something you'd love to commission for your child(ren) and family? Contact us today and let's set up a time for you to come by the studio for a no-obligation consultation and to see some of these portraits in person and chat about what is possible!
Because Anything Is Possible!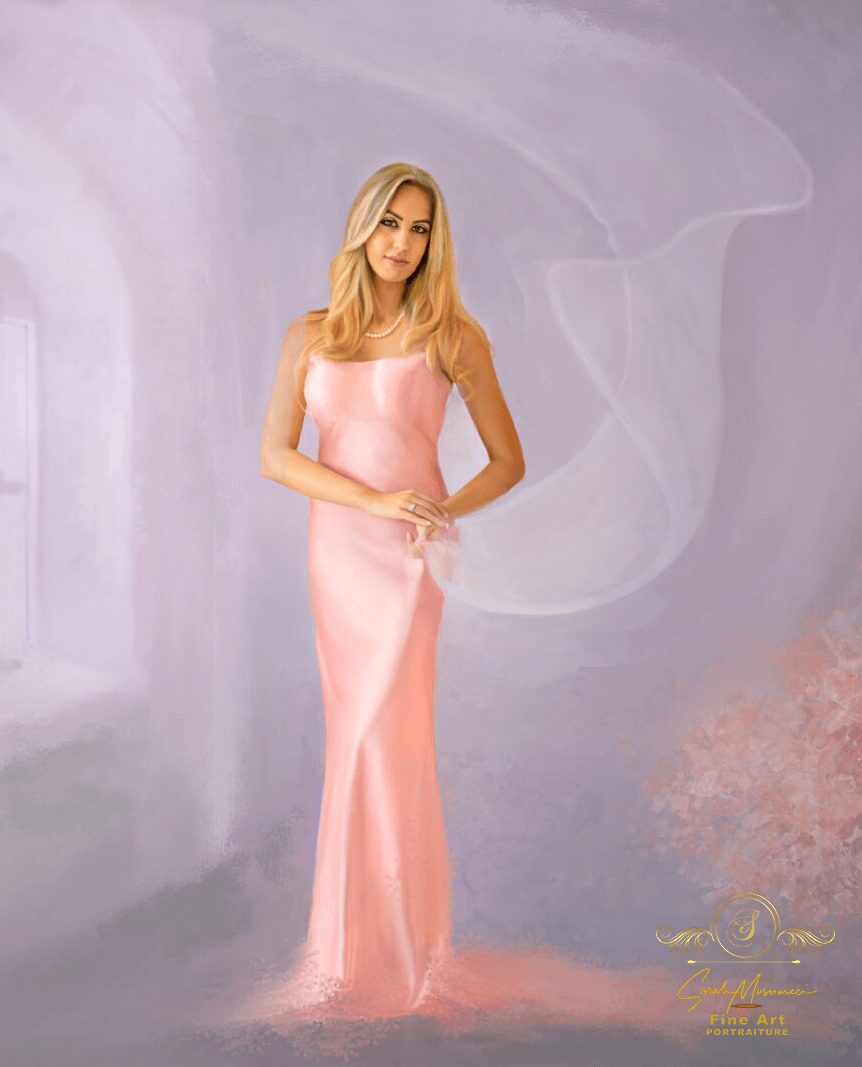 Do you love the beauty of a classic painted portrait? Well, so do I! Take a look here to see a few of our "Painted Masterpieces"! These are truly one-of-a-kind fine art portraits, painstakingly created and signed by the artist, me!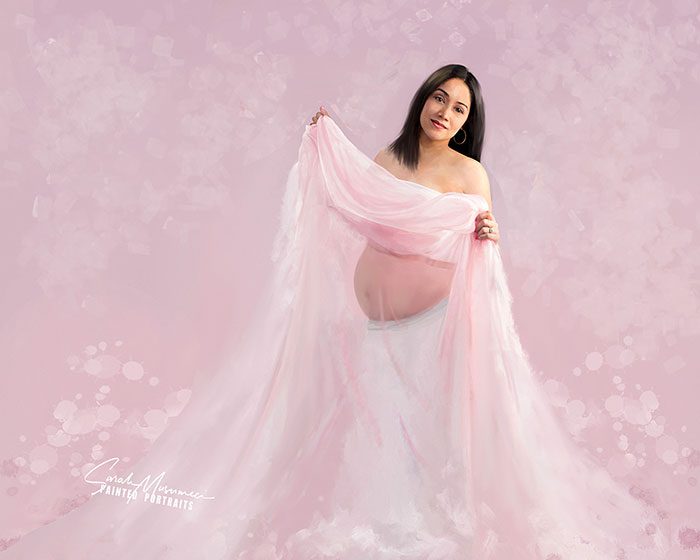 Is there a new little one due soon in your home? Are you having multiples? Congratulations to you! I know the joys and anxiety of motherhood are probably on your mind. Perhaps I can help you think differently for a moment or two? 
I've shared some of our Mother-to-Be fine art maternity portraits in the slides on this page.
It's such an honor to be invited to create the beautiful art of a growing family. Please know that I will strive to be the very BEST Maternity fine art portrait creator for YOU and your personal wants and desires. Trust me, you will not regret documenting this very special time in your life.
If you are ready to begin creating lasting maternity memories, let's talk soon! I invite you to visit my studio, and look forward to hearing from you!